Moisture Wicking & Quick Drying
Breathable for All Day Comfort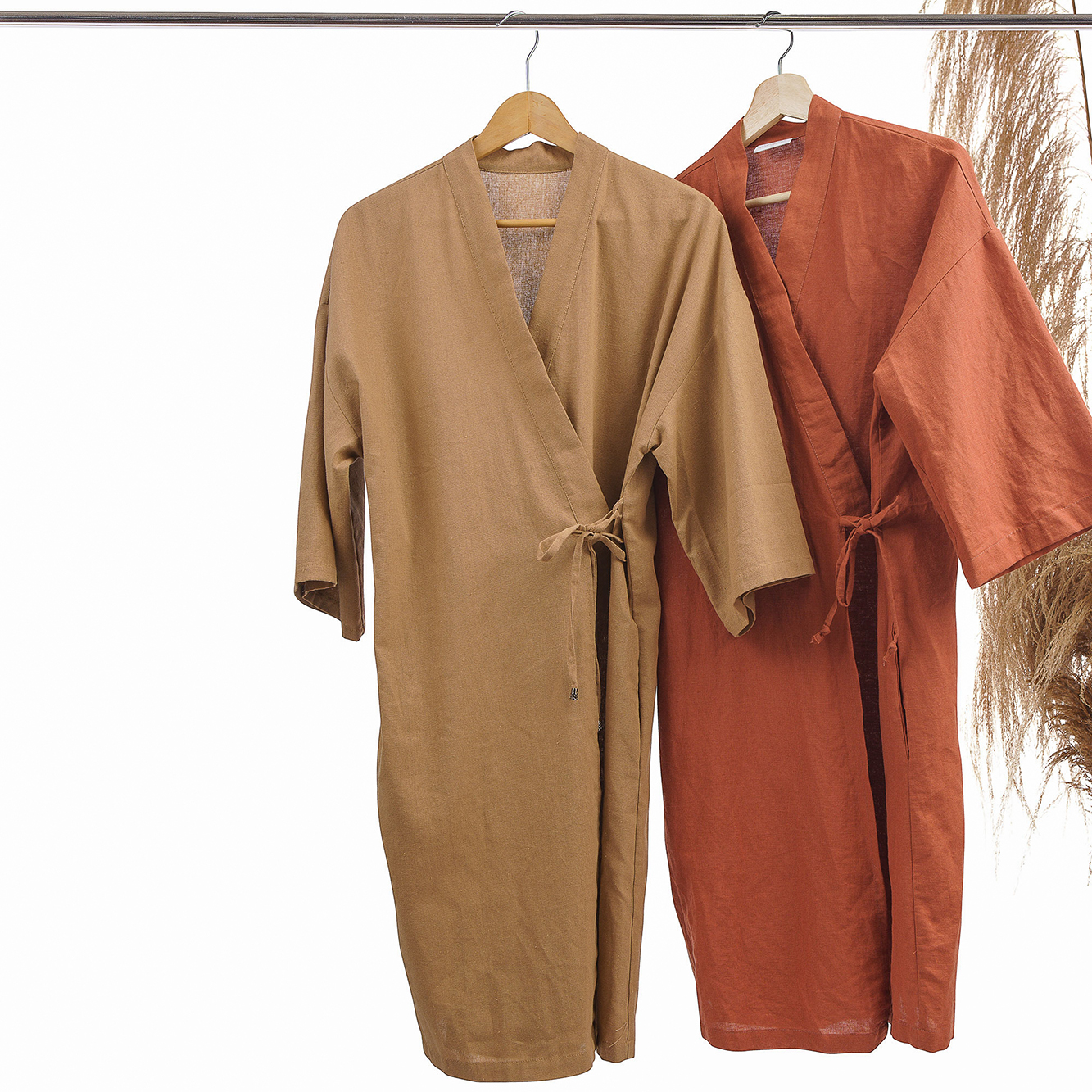 Natural linen and cotton homewear from Camelus is soft and silky, making this clothing suitable when you want to just sit back and relax.
Classy, comfortable, stylish and tastefully designed various elegant homewear. From cotton bathrobes to linen pajamas & kimonos, there is soft homewear to suit your every household need.
All of these elegant, comfortable homewear also come in various eye-catching colors to suit every need and personality.
Trustworthy seller. Quality comparable to upmarket, soft and very light. No allergies followed, no more sweating.
Kylie Cruise
The third item by Camelus. Always delighted with the style and properties. Have been using the adult's duvet for around a year now, hope the kid's duvet will serve as well.
Jasmin B
Bought it by my cousin's advice…Reasonably priced but amazing quality. Lighter and softer than both of our previous purchases. Gonna try some other products of this brand
Liana S.
Daughter slept with it for few months, despite the changeable weather. No matter if it is warm or chilly, this kid's duvet seems to be a perfect solution.
Angelmom
Got two of these for my twins.. Both are now enjoying their sleep. Delivered quite soon. Recommend.
Tonya Khan
Much lighter than most of the duvets, which I really appreciate as the baby is just 11 months, so I was worried..She's sleeping well though. Camel US is our first yet favorite duvet. Mommy is happy!
Happymom N.
My son used to wake up literally WET…Tried different duvets and blankets. No problem of sweating now, loved it.
Kate
Got a 2 year old toddler. Never wants to sleep under a duvet. Finally got him sleep covered with this organic duvet. Thanks!
N.B.
Liked it. Had doubts about the size as our bed is a little odd-sized, though it did fit perfectly. On the whole the product is worth buying and the delivery was fast too.
X.X.
An excellent option of bedding. Pleasant texture, smooth, soft, durable and by the way I don't even iron it.
Yuliana
Good quality, good value. Two washes unnoticeable, got it in turquoise color, waiting for some more to be available ☺
Andrey Z.
The whole family is impressed! Got three sets to try them out, but gonna buy some more!
Laura Debry
Felt the difference even though I am not very concerned with the bed covers and stuff. Love the quality and the price is affordable too.
A.A.
This set is truly superb!! Started having a great sleep, putting those pillowcases and the cover, as they are silky and smooth so make you feel REALLY COMFY! Speedy delivery.
Alan P
Strongly recommend. No allergic reaction compared to the previously purchased sets. Happy with the order.
Deborah
Just can't help loving this set! I am a little picky about beddings, but this time fully satisfied with it. Very soft indeed, I simply nod off in few minutes after getting into it!
Alex H.
"Lightweight and cool when touching, I am really happy. Seems like a durable thing. Would definitely buy it again."
Xian
"Looked for something allergy-free as this is a big problem for me. Also It's much softer than sheep wool and synthetic fiber that I used to buy. Feel more comfortable and relaxed while in bed."
Doroty Khan
"Remember to set your alarm clock as this duvet will probably keep you in the bed longer than you planned. Overall good quality for healthy and deep sleep."
Robin M.
"This thing simply can't leave you without a real mini-vacation. It makes you feel neither too hot or cold during the night. Fast delivery, excellent service."
Nick